The Characteristics of Persian Historical Gardens (Case Study: Emarat Birooni Garden of Urmia, Iran)
Keywords:
persian historical gardens, urmia university, garden, environment, era
Abstract
Persian gardens are valuable historical and cultural human-built landscapes however, Persian gardens are deteriorating gradually. Thus, comprehensive studies would be helpful in obtaining deeper insights into different aspects and meaning of Persian gardens. The descriptive-analytical approach was used to review the EmaratBirooni garden of Urmia (Campus of Urmia University) as it is the only remnant of Qajar period demonstrating a clear image of the past of the Persian garden model in Urmia. Data were employed through literature review and on-site field study. It was found that the Campus of Urmia University had three historical eras- era 1: Before the garden was purchased by American missionaries, era 2: The settlement of American missionaries, era 3: After American missionaries left and delivered the garden to the government. By examining the periods, it was seen that the survival of the campus stemmed from proper uses in each era. This suggests that new uses suiting the contemporary conditions could be beneficial in protecting historical gardens. In this respect, it is essential to protect historical gardens since these gardens can become a cultural capital to the future generations.
References
Abolghasemi, L. (1995), Persian garden norms in history, Conference of Persian Architecture and Urban Planning History, Organization of Cultural Heritage.
Aghlmand, P. (2019). Urmia from the past until today. Sokhan Publications.
Aghlmand, P. & Daghighi, M.Gh. (2005). Water and irrigation in West Azarbaijan in history. Regional Water Company of West Azarbaijan Province, Iran.
Aghlmand, S. & Pakand, S. (2012). Historical gardens of Urmia and the causes of their destruction. Historical, Culture, and Religious City of Urmia.
Albert, M. T., Bernecker, R., Cave, C., Prodan, A. C., & Ripp, M. (2022). Introduction into the Overall Message of the Book: Destruction of Heritage Is Destroying Identity–Shared Responsibility Is Therefore Our Common Task for the Future. In 50 Years World Heritage Convention: Shared Responsibility–Conflict & Reconciliation (pp. 3-20). Springer, Cham.
Ali Khan Vaali's. (1983). photo album.
Archive of West Azarbaijan Cultural Heritage Organization.
Archive of Art School of the Urmia University.
Aubin, E. (1983). Today's Iran. Zavar Bookstore.
Behbahani, H & Soltani, H. (2003). Indexes and characteristics of Qajar gardens in Tehran. Journal of Environmental Studies (JES).
Dabestani, H & Baghaei, A (2016). Lost models of Persian gardens and the necessity to re-read and revive them in the contemporary architecture. 1st International Conference and 3rd National Conference of Sustainable Architecture and Urban Landscape
Dehghan, A. (1969). Land of Zoroaster, Ebn-e Sina Publications
Diba, D. (1995). Persian gardens. Conference of Persian Architecture and Urban Planning History, Bam Citadel, Kerman, Iran
Etezadi, L & Golestani, S. (2018). Design recovery and review of unknown Persian gardens, Iran Architecture Research
Gharakhani, A., Khosravi, B., & Aghababaei, A. (2016). Identifying Persian garden characteristics in Qajar and Pahlavi eras and Western garden influences on them. 2nd International Conference of Civil Engineering, Architecture, and Urban Planning
Goudarzian, Sh. (2012). Recreating Cultural Landscape and Landscape Approaches in Revival of Babar Historical Garden
Gorgiz, H. (1918). History of the Medical School of Urmia.
Haddad-Adel, Gh. (2007). Islamic Encyclopedia, Vol. 4, Islamic Encyclopedia Foundation
Irani-Behbahani, H. (2018). A review of historical garden protection and conservation. Quarter of Architecture and Construction
Islamic Encyclopedia Foundation (1994). Islamic World Encyclopedia.
Kavianpour, A. (1999). History of Urmia. Azarkohan Publications.
Khalilzadeh, M. (2019). Urmia, Savior of Constitutionalism in West Azarbaijan. Navid Hekmat Publication
Kim, C.-S. The development of attitudes to historic conservation—From eurocentrism to cultural diversity. Archit. Res. 2010, 12, 25–32.
Labadi, S., & Logan, W. S. (Eds.). (2016). Urban heritage, development and sustainability: International frameworks, national and local governance. Routledge.
Lembi, R. C., Cronemberger, C., Picharillo, C., Koffler, S., Sena, P. H., Felappi, J. F., ... & Mansur, A. V. (2020). Urban expansion in the Atlantic Forest: applying the Nature Futures Framework to develop a conceptual model and future scenarios. Biota Neotropica, 20.
Mahan, A. & Khorramrooei, R. (2020). European gardens, an ambiguous term, and the influences of the baroque and romantic architecture styles on Qajar gardens in Tehran.
Maleki, S. & Saeedi, J. (2015). Analysis of the role of nature in Islamic architecture and urban planning. Zagros Quarterly of Geography and Urban Planning.
Mansouri, F. (2000). Study of the history, language, and culture of Azarbaijan.
Mirza Rashideddin Adibo-l Shoara (1967). History of Afshars (along with the history of Sheykh Obaydollah's uprising). Central Council of the 2500-year celebration of the Persian Empire.
Mohammadzeh, A. (2013). Azarbaijan and Vaali Akkas.
Mottaghipisheh, S. (2013). Shades and peace in Persian gardens (Case study: Gardens of Shiraz). Master's Thesis, Shahid Beheshti University.
Naeema, Gh. (2014). Persian Gardens.
Pirnia, M (1969). Persian Gardens, Abadi Neighborhood.
Richter, S. M., & Bixler, R. P. (2022). Complexifying urban expansion: an exploratory, gradient-based approach. Buildings and Cities, 3(1).
Rouhi, J. Development of the Theories of Cultural Heritage Conservation in Europe: A Survey of 19th and 20th Century Theories. In Proceedings of the 4th International Congress on Civil Engineering, Architecture & Urban Development, Tehran, Iran, 27–29 December 2016.
Sayyah, H. (1987). Memories of Hajj Sayyah, Ebn-e Sina Publications.
Shahcheraghi, A. (2019). Campus paradigms: A review of the re-identification and revival of Persian gardens, Academic Center for Education, Culture and Research.
Sheybani, M., Gachkar, D., & Ghasemi, Sh. (2018). Physical investigation of Persian gardens based on symbol principles. International Conference of Civil Engineering, Architecture, and Urban Expansion in Iran.
Sina Eslamnoor's personal archive.
UNESCO World Heritage Committee. (2017). Warsaw recommendation on recovery and reconstruction of cultural heritage. UNESCO.
Vilbar, D. N. (2011). Persian gardens and their buildings.Scientific -Cultural Publication
Yazdani Mehr, S. (2019). Analysis of 19th and 20th century conservation key theories in relation to contemporary adaptive reuse of heritage buildings. Heritage, 2(1).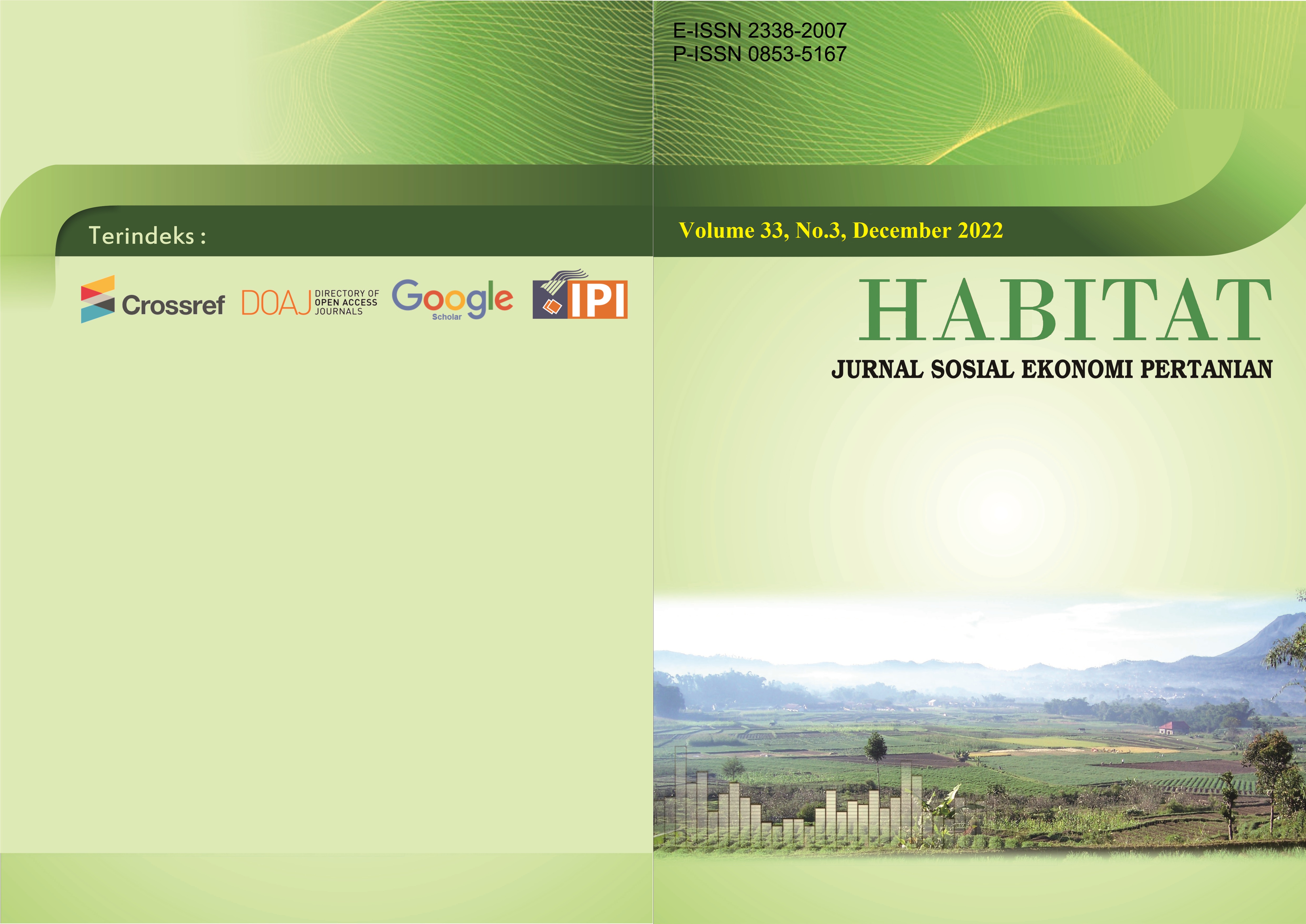 Downloads
How to Cite
Gachkar, S., Gachkar, D., Abbaszadeh, M., Aghlmand, S., & Sattary, S. (2022). The Characteristics of Persian Historical Gardens (Case Study: Emarat Birooni Garden of Urmia, Iran). HABITAT, 33(03), 287–308. https://doi.org/10.21776/ub.habitat.2022.033.3.28
License
Copyright (c) 2022 HABITAT
This work is licensed under a Creative Commons Attribution-NonCommercial 4.0 International License.